So, I came home after an awful end at work and found my Bee Fertile supplements had been delivered! I have the say, the packaging is very elegant....and I have an affinity for bees, since my name means Honeybee. So here are the pics!
Outside of Women's System
3 months of the vitamins and supplements, plus 3 months of Royal Jelly/Bee Pollen mixture.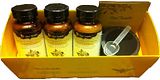 Royal Jelly/Bee Pollen for DH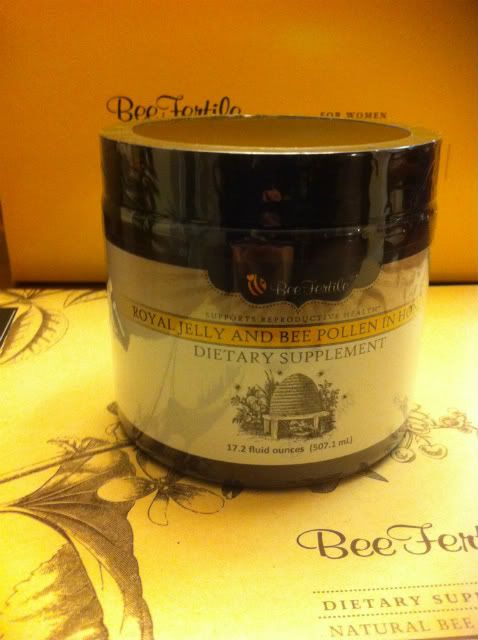 This I got because DH is not one for taking supplements, but I might cajole him into this. So, the plan is to start the system when my next period comes, which should be by this weekend!
Although, as my last post suggest, I am pretty hopeful this cycle!
Disclaimer: These supplements were provided to me at no cost, but all opinions are my own. Believe me, I will give you the good, bad and in-between with an unvarnished eye.